Pipit Restaurant is a contemporary Australian restaurant by chef Ben Devlin and Yen Trinh. It is a celebration of the Northern Rivers' coastal lifestyle, great produce and wood-fired cooking.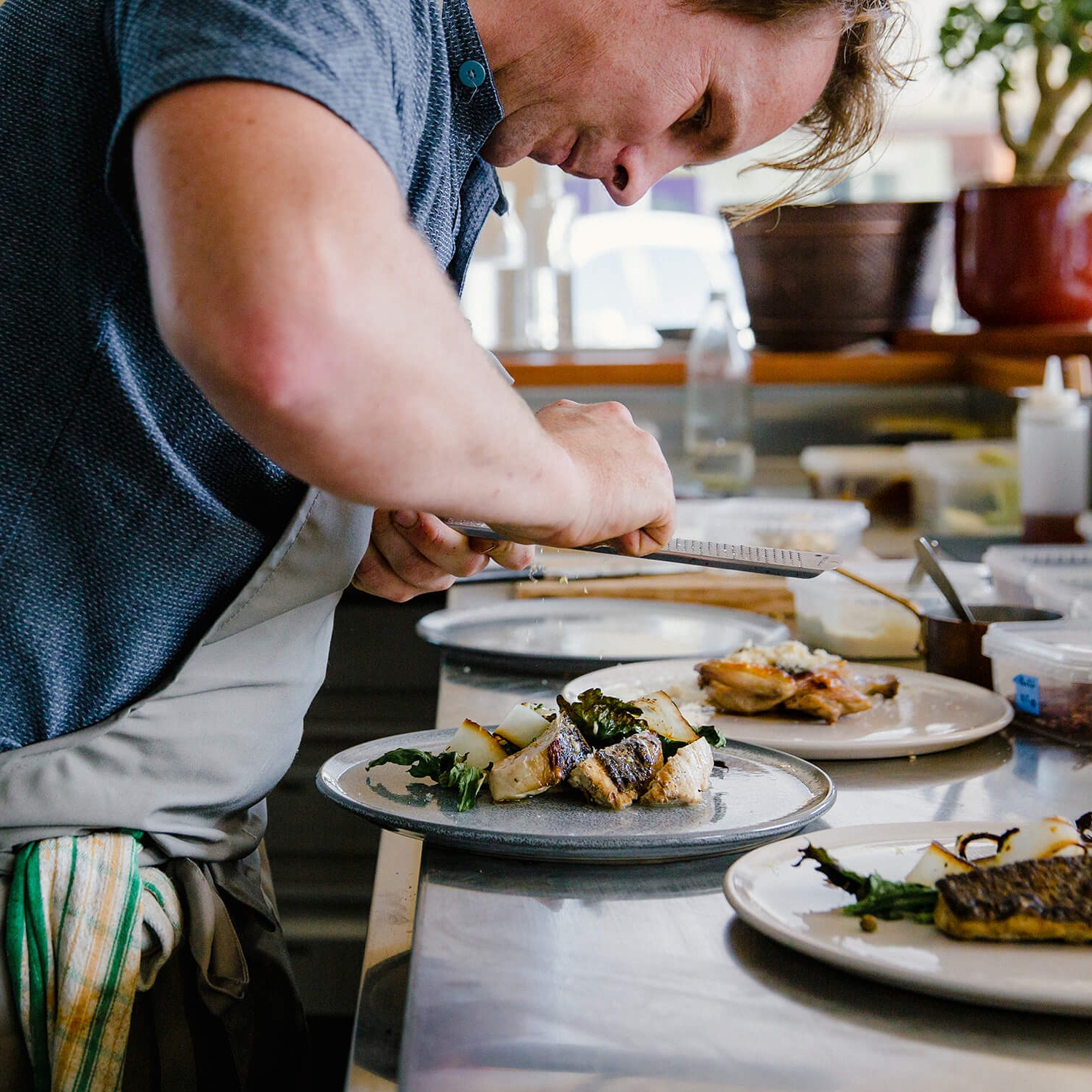 Having grown up in Byron Bay, Ben Devlin has always enjoyed a deep connection to the region, its people and producers. After four years at Paper Daisy in Cabarita, it was time to focus on fulfilling his ambition to open his own restaurant. Pipit is that restaurant.
Coastal dining to us means light, casual, and relaxed. Our menu will change frequently (sometimes daily) as we showcase the best available ingredients of our region. Choose your own adventure with our a-la-carte menu, or, let us choose for you with a set menu.
Our open-plan restaurant is designed around a central charcoal pit allowing diners to see the versatility afforded by cooking with fire.