Let us choose
For the full experience we recommend letting the kitchen choose for you. The only decision you'll need to make is whether you're hungry enough for 6 courses or happy with just 4. All set menus include bread and canapés.
4 courses $78 / $72 Vegetable
or 6 courses $98
+ wine pairing from $45
You choose
If you want to pick your own adventure, then feel free to take our à la carte menu for a spin.
Starters $10–25
mains $25–$40
desserts $15

FLAVOURS
By using wood-fired cooking techniques, Ben aims for bold, balanced flavours using local produce either drawn from the sea, gathered from the shore, or sustainably farmed along our pristine coast. Our menu changes frequently (sometimes daily) according to available produce and to best showcase the changing seasons.
6 COURSES COULD TASTE LIKE…
COMPLIMENTS
Sourdough bread with smoked macadamia butter and kefir butter
Canapé of baby vegetables with almond, green garlic and fig leaf dressing
6 COURSES
Salted tuna with shiso, hibiscus and bunya miso
Glazed pumpkin with persimmon and basil
Grilled sugarloaf cabbage with spanner crab and macadamia
Glazed parsnip with chicken wings and shiitake
Muscovy duck with apple and celtuce
Yuzu meringue with custard apple and rollinia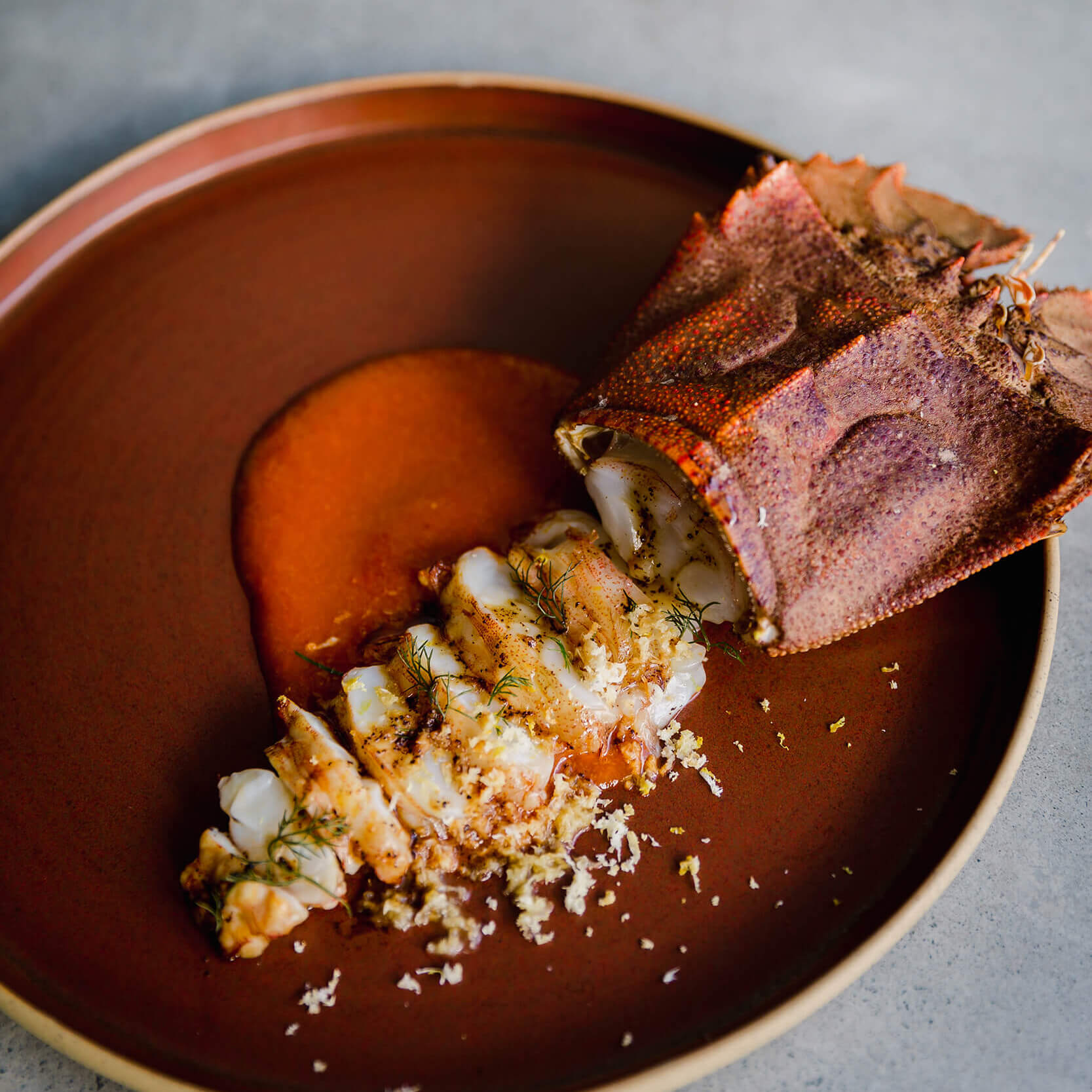 Serving a range of fish, shellfish and mollusks both wood-fired and raw.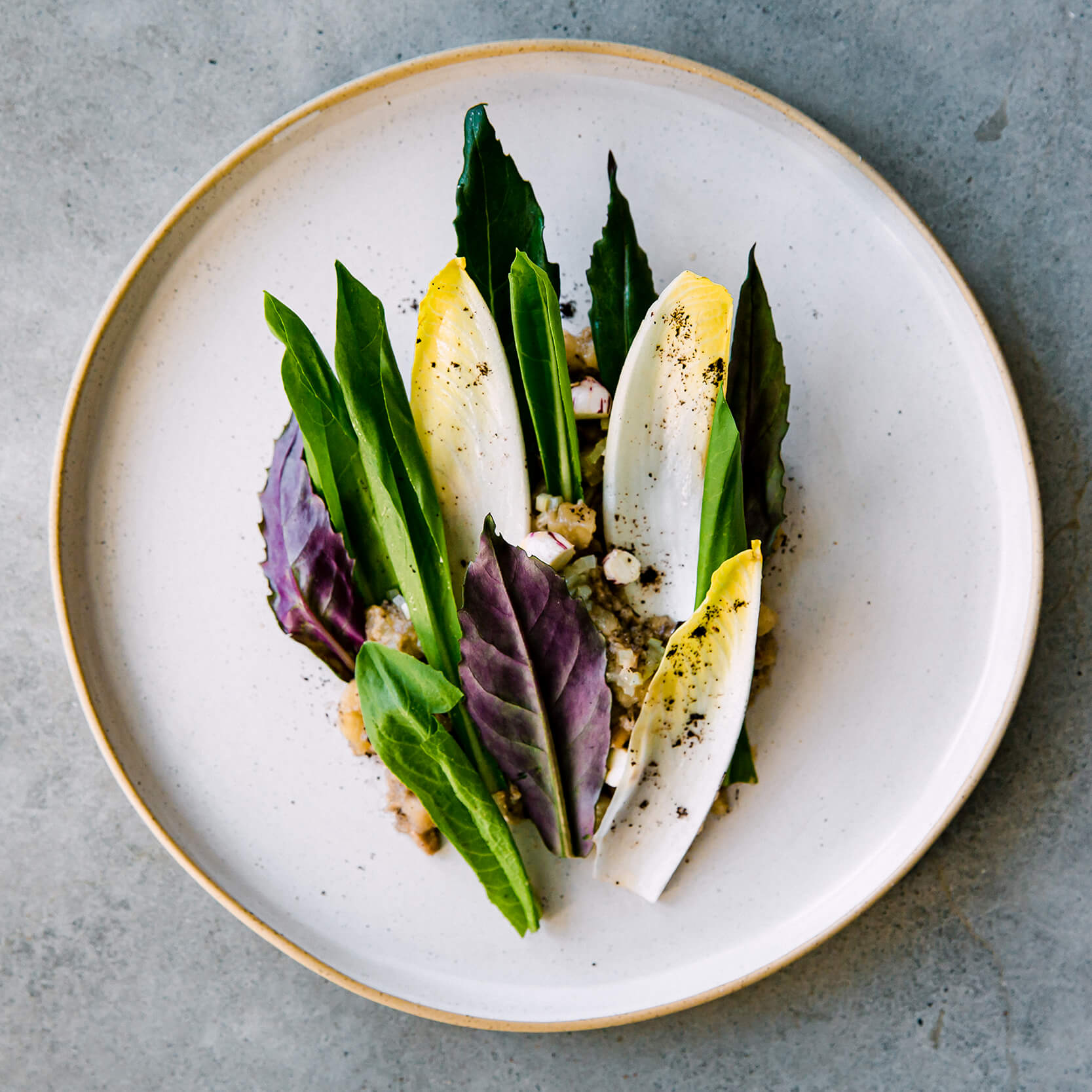 A surprising selection of wild edibles gathered from not-so-secret locations along our abundant coastline.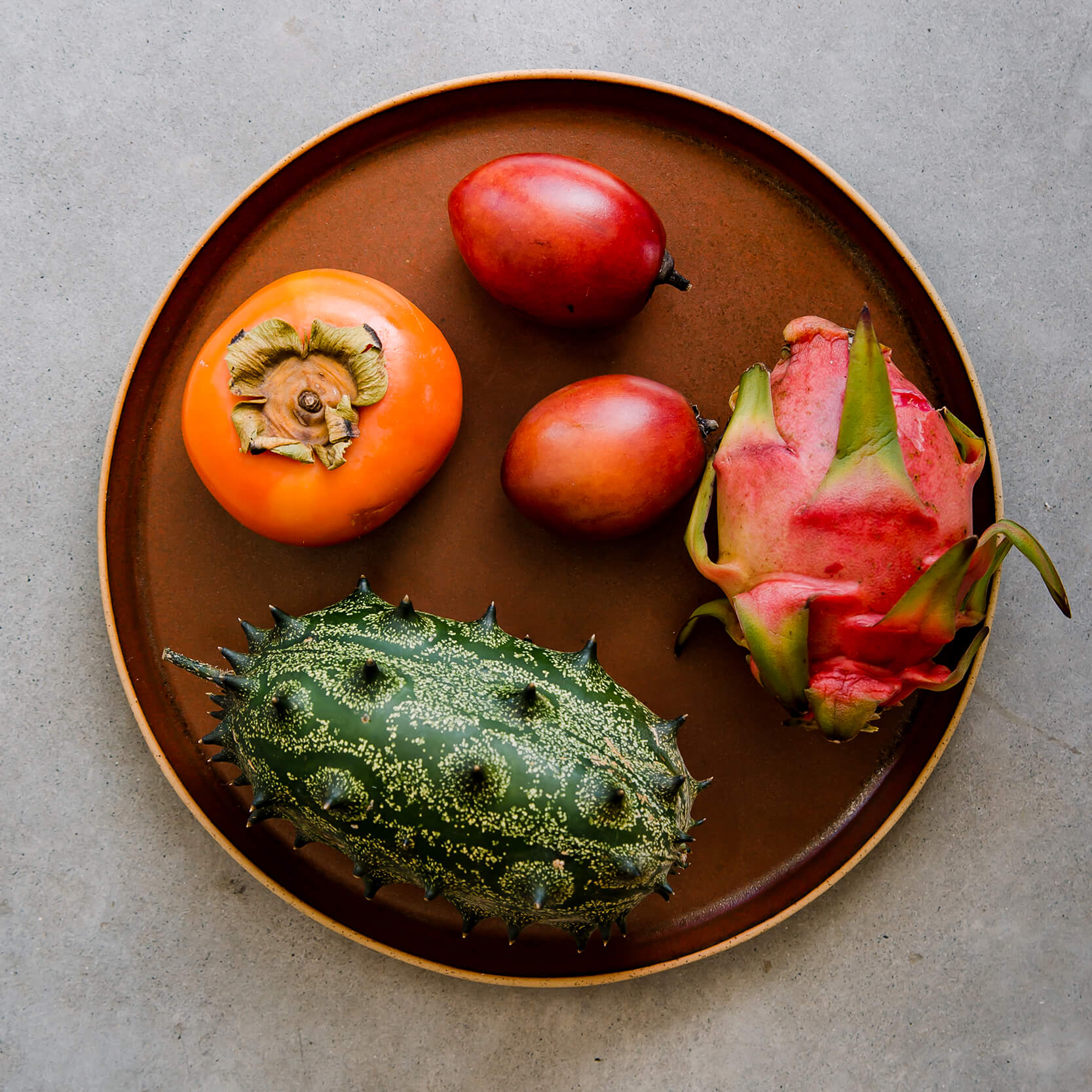 We firmly believe tropical fruit and vegetables are the stars of our region, they are the best expression of our climate and stunning soil.